Collaboration is the action of working with someone to produce or create something which is relevant with this month since we are featuring a duo for our feature interview. In researching the topic, there are 3 types of "collaborative resources" that individual employees invest in others to create value.(https://hbr.org/2016/01/collaborative-overload)
Informational resources are knowledge and skills—expertise that can be recorded and passed on.
Social resources involve one's awareness, access, and position in a network, which can be used to help colleagues better collaborate with one another.
Personal resources include one's own time and energy
In the Spa industry, there are frequent instances where these will overlap since in order to bring a project to fruition and eventually completion, one taps into his/her own resources but also capitalizes on that of others, which creates an ideal partnership.
Since launching Blu Spas Inc. in 1999, Cary Collier, Doug Chambers and their team have provided consulting, advisory and operating solutions for over 400 different projects — including hotels, resorts, clubs and residential properties, in over 38 countries, including Asia, Africa, Europe, Latin America, the Middle East, Caribbean, French Polynesia and North America. Spanning the wellness, spa, salon and fitness industries, their experience includes distinctive design, operations, business analysis, treatment development, product designation and training.
Chambers says he first saw his business partner at an ISPA Conference in Banff Springs, Canada in 1997 when Collier strolled into a cocktail party wearing a sarong and cowboy boots. "That's when I knew I had to meet this character," he explains. And the rest is history.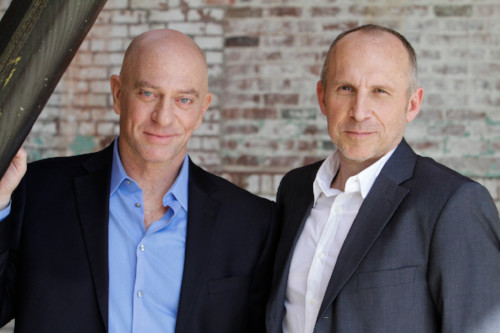 What is your preferred way of communicating?
Cary: Most of our communication is by phone or email since our offices are in Montana and California. We have worked together longer than most marriages last, so we think we have it figured out.
Doug: Phone is preferred, but we also lean on email, texting and, depending upon the topic or purpose, we use virtual meeting options, such as GoTo meetings or skype. I prefer phone calls or virtual meeting options because of their immediacy; all too often a message can get fuzzy or wholly misinterpreted in emails or texts, so I tend to deliberate excessively over more sensitive or important written content.
When working on a project, are you always symbiotic or can there be areas of contention? If so, what tools do you use for conflict resolution?
Cary: Any business faces the good, bad and ugly. Since we are not in the same office, we take the time to clear the air and let everyone be heard. Fortunately, Doug and I are fair-minded and have always found our way through conflicts to reach a solution or objective.
Doug: Like Cary mentioned in his response to the first question, our partnership has lasted longer than most marriages, largely, I think, because we're able to disagree respectfully and to find common ground. Thankfully, for the most part we're on the same page when working on a project and the subtle differences we may have tend to spark solutions that enhance the final product.
Favorite Spa treatment?
Cary: On an island, I walked through a gorgeous jungle to find a waterfall that was the backdrop to my favorite treatment. It was a blend of ashiatsu (barefoot massage) and thai massage by the waterfall which provided cool refreshment after the massage.
Doug: It's a toss up between a salt flotation experience I had recently in which I was so relaxed that I dozed off, extending my float time about an hour longer than planned, and a very unexpected and spectacular foot massage treatment I had years ago in a hole-in-the-wall spa in Hong Kong.
Fun Fact about you
Cary: I am a Leo who is bald!
Doug: I enjoy fitness challenges; I've participated in two Spartan Races and one Tough Mudder in the last 12 months and block off time each day for a sweat-drenching workout.