Today, we live in a world filled with endless product choices and multi-channels to shop. As you may know, the consumer holds the power to dictate the circumstances of their shopping experiences whether they are regulating their desired level of human interaction or choosing the medium by which they want to purchase. Within this amazing, face-paced and customizable marketplace, marketing, sales, and education experts are forced to strategically collaborate and capture both the consumer's "share of mind and share of wallet" in order to survive as a well-positioned brand.
For luxury brands, spas, and retailers, this level of collaboration is executed within the consumer to brand relationships. A brand has the responsibility of establishing a love connection with a consumer. Once the love connection is secured its value is priceless because this affinity often triggers "word of mouth" advocacy. Unsolicited endorsement is understood as the fundamental heartbeat of all successful businesses.
Nancy Feetham, SVP/General Manager – Natura Bissé
Nancy's illustrious career of more than 30 years in the beauty industry is attributed to her motivational leadership and strategic accomplishments. Nancy's talent is echoed in her proven success of delivering top and bottom-line growth and fueling long-range strategies to optimize brand equity, and performance, for several top prestige and luxury brands.
She was first introduced to the beauty industry in 1979 as a Clinique Counter Manager, and after a series of company transitions and progressive promotions, she then held high-ranking leadership positions at The Estée Lauder Companies.
In 2017, Nancy relocated from New York to Dallas where her family resides, and by July she accepted a position at Natura Bissé as the Senior Vice President/General Manager. Currently, she leads the company's effort to accelerate growth in North America by optimizing existing channels and building new marketing and sales organizations to elevate brand awareness and brand equity.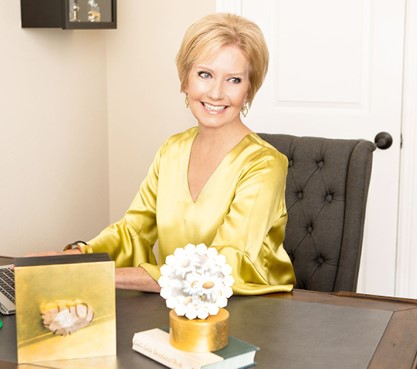 What kind of training do you offer your spa clients?
Natura Bisse's training is designed specifically to meet the individual needs of the spa staff at each location. We understand, each Spa has their own brand identity and looks to add value with experiences and profitability. Together with the Spa Management team, we identify opportunities in services and programming to exceed guests' expectations. For Natura Bisse, we consider Aestheticians and Therapists as the heart of the business; therefore, group and individual education is provided continually. We are committed to getting to know the spa team and advancing their expertise by upholding the FORBES TRAVEL GUIDE standards of excellence. In addition, we invested in a digital library of educational videos and content that support the treatment team and our partners have access to these resources "on demand" 24/7.
What have been some of the most effective marketing tools that have elevated retail sales?
The Recommendation Card is the most important marketing tool because the expert is able to provide personalized product recommendations per each guest's needs. At Natura Bisse, we know every skin has its own voice and guests want to know how to best prepare a regimen to bring the professional results they experience at the spa to the realm of their home. This card sets up the perfect conversation for the aesthetician to recommend a customized combination of products and regimens that a guest would need to accomplish their desired results.
How do you define added value in a spa environment and create a differentiation with other brands?
Natura Bisse's education is unique because of our individualized approach. The curriculum is tailored to expand industry knowledge and reinforce best practices for experiences. In addition, we provide marketing support specific to the Spa to elevate engagement and drive awareness all-year round.
Favorite Spa Treatment
My favorite treatment is Natura Bisse's, Diamond Life Infusion. I love this facial because it reveals a more firm, revitalized contour each time I undergo treatment. Afterwards, my skin is glowing, and I'm left with a perfect, polished finish–it feels like I have removed 10 years of aging! Truly, I consider this facial a scientific marvel in skincare innovation.
Fun Fact about you
In 2014, I survived the attack of a Jumping Cholla.